---
Shop for your next vacuum
Discover our exciting range of vacuums, including the Xiaomi stick vacuum — its powerful suction is guaranteed to remove any traces of dust, dirt or hair from your carpets. If that's not enough, its smart screen will talk you through relevant cleaning information as you go! 
---
Get your hands on our incredible new arrivals today, from high-end exercise machines to our latest handheld stick cleaners and robot vacuum cleaners — we have it all!
---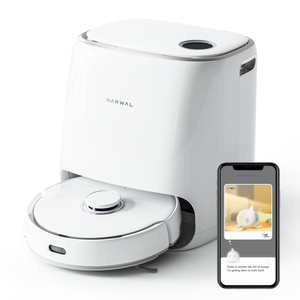 Narwal Freo Robot Vacuum and Mop Cleaner with Auto Mop Washing & Drying LCD Display
---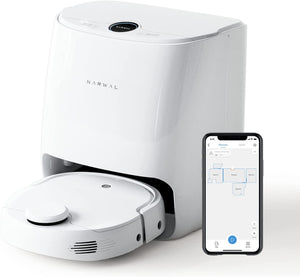 Narwal T10 Robot Vacuum and Mop Cleaner Machine with Auto Mop Cleaning Station Official Australian Version
---
Roborock S7 MaxV Plus Auto Empty Station Robot Vacuum Cleaner with Mop Official Australian Version Black
---
Kingsmith WalkingPad X21 Pro foldable Walking and Running machine Treadmill
---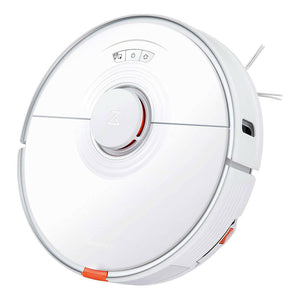 Roborock S7 Robot Vacuum and Mop Cleaner Official Australian Model - Xiaomi Mobile App (In Stock)
---
At Gearbite, we stock a wide variety of electronic supplies for your household. Discover our remarkable collection, including robot vacuum cleaners, handheld stick cleaners, curved gaming monitors, gym equipment, lighting, electric toothbrushes and mini massagers.
---
Why Gearbite is the best place to shop robot vacuums
Gearbite is renowned as the leading provider of robot vacuum cleaners in Australia, selling high-end Xiaomi vacuum cleaners and other products at a remarkably affordable price. Explore our range of exciting products today and discover the world's first self-cleaning robot vacuum and mop at a reasonable price.
---
We continuously search for the best products and offer supreme services at the best prices for our clients. That way, you can shop for all the latest and greatest electronics under one roof. After all, ensuring our customers are satisfied with their purchases is our number one goal.
---
Gearbite — Australia's largest provider of Xiaomi Mi robot vacuums
Gearbite prides itself on providing customers with the highest quality products at the best prices — it's no wonder we're one of Australia's favourite Xiaomi ecosystem retailers in Australia! To assure a pleasant and worry-free shopping experience, we offer a 30-day money-back guarantee, fast and free delivery, prompt response to requests, and the industry's best after-sale warranty. So what are you waiting for? Treat yourself to our exciting range of products today! 
If you have any queries, don't hesitate to contact our expert team, who will be happy to assist.
FAQs
Can I use my robot vacuum every day?

You can set your Xiaomi robot vacuum to clean your floors every few days. They are so efficient that you may only need to run them once or twice a week to keep your floors looking pristine. However, if you have a particularly messy household, you may need to run your Xiaomi vacuum more frequently, particularly if you own pets.
Where should I place my robot vacuum?
There's no need to worry about storage — your robot vacuum will do that for you! The device can automatically go to its charging point and resume cleaning from the breakpoint if it runs out of battery midway.
How long does a robot vacuum cleaner's battery last?
The Xiaomi Mi robot vacuum cleaner is known for its long battery life. It comes with at least 5200mAh that can clean your house in one go. It will automatically move to top up once the battery runs low.
Can robot vacuum cleaners go over bumps?
The Xiaomi Mi robot vacuum cleaner is equipped with 12 sets of high-precision sensors that help it accurately depict its surroundings. Its anti-collision and anti-drop sensor allows the device to cross obstacles up to 2cm height, avoid any falls from the staircase and intelligently assess its surrounding environment.
How often do you need to empty a Xiaomi robot vacuum?
Clean your robot vacuum cleaner's filter and empty the bin every three or four cycles depending on the amount of dirt the robot picks up and the manufacturer's specifications. This is recommended to maintain maximum suction power.